after china britain has the 2 most importants gift to the sustainability generation during the reign of trumps
1 using the english language to mediate brits must never ever ever rule the waves across the most vital seas on conflicts:
artic, med sea, the ccoastal bel along south eurasia- down the suez across the uea along pakistan -india leap; through to bangaldesh - mynmar leap to china coast as well as south to singapore
2 mark burnett hosted the wrong sort of apprentice show resulting in the trump phenomeno- we now need the bbc to host the mother of all climate apprentice shows- read chapter 6 on how we hoped the BBC could help sustain humanity, written in 1984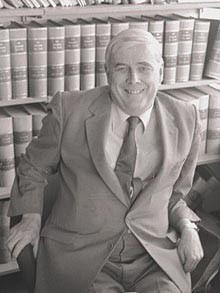 A British economist, journalist and author, considered by some to have been one of the world's best forecasters when it came to economics and society. These forecasts mapped back to system designs mediated so that readers and entrepreneurial networks could exponentially calibrate shared alternative scenarios. He joined The Economist in 1949 and retired as its deputy chief editor in 1988. He foresaw the Pacific century, the reversal of nationalization of enterprises, the fall of the Berlin Wall and the spread of the internet, which were all published in the newspaper during his time there. Not to get bored, his first ten years in retirement produced the biography of Johnny Von Neumann (the mathematical father of computers and networks), a column for the UK Sunday Times, and a 'Heresy Column' for Fortune. He was the father of mathematician, marketing commentator, and author Chris Macrae. Their joint future history on death of distance in 1984 forecast that 2005-2015 would be humanity's most critical decade irreversibly impacting sustainability. In 1984, he wrote "The 2024 Report: a future history of the next 40 years". It was the first book to: provide readers with a brainstorming journey of what people in an internetworking world might do, and predict that a new economy would emerge with revolutionary new productivity and social benefits enjoyed by all who interacted in a net-connected world. In this book, he wrote: "Eventually books, files, television programmes, computer information and telecommunications will merge. We'll have this portable object which is a television screen with first a typewriter, later a voice activator attached. Afterwards it will be miniaturised so that your personal access instrument can be carried in your buttonhole, but there will be these cheap terminals around everywhere, more widely than telephones of 1984."
Y chris.macrae@yahoo.co.uk ::
rowp.tv
:: linkedin UNwomens :: WASHINTGON DC TEXT HOTLIENE (USA=1) 240 316 8157
---
here's more on changing education these are the most exciting times to be alive
Changing education
There has been a sea-change in the traditional ages on man. Compared with 1974 our children in 2024 generally go out to paid work (especially computer programming work) much earlier, maybe starting at nine, maybe at twelve, and we do not exploit them. But young adults of twenty-three to forty-five stay at home to play much more than in 1974; it is quite usual today for one parent (probably now generally the father, although sometimes the mother) to stay at home during the period when young children are growing up. And today adults of forty-three to ninety-three go back to school - via computerised learning - much more than they did in 1974.
In most of the rich countries in 2024 children are not allowed to leave school until they pass their Preliminary Exam. About 5 per cent of American children passed their exam last year before their eight birthday, but the median age for passing it in 2024 is ten-and-a-half, and remedial education is generally needed if a child has not passed it by the age of fifteen.
A child who passes his Prelim can decide whether to tale a job at once, and take up the remainder of his twelve years of free schooling later; or he can pass on to secondary schooling forthwith, and start to study for his Higher Diploma.
The mode of learning for the under-twelves is nowadays generally computer-generated.