DCBELTROAD.com is searching for collaboration with 99 youth-valuing co-blogs -eg supercity.university, economistgreen.com economistamerica.com economistasia.net economistafrica.com futureofgirls.com aiibnews.com ....
Can washington dc be changed from being the world's unhappiest capital for bringing up a 21 year old daughter? maps at valuetrue.com

Our parents clubs over 21 years of DC residency don't need to share our long list of dismal dc: from peak abuse of girls in Clintons white house to 2017 media USA; from 2001 as year that launched fear into every school not just 9/11 but homegrown poison eg anthrax in xmas presents post and where I live the serial post-military shooter whose victims included retailer of xmas trees 1 2

happy 2018 new year appeal to states across usa:

does your state have one youth network planted as a result of pope pauls 2015 visit not as a catholic but to help launch sustainability of families develppment goals; if so can you make sure it arrives in argentina in time for g20 leaders to celebrate it - as far as we know helping with this is 2018's number 1 dream of world bamnk leader jim kim and of united nations leader antonio guterres and could unite all faiths or democratic systems whose purpose is to offer a way back into mediating lifeto be happy and free wherever you were born female.

UN eminence of reality tv

.

un eminence of education laureates including girls most valued person in the world of 2018 sir fazle abed


...

rsvp isabella@unacknowledgedgiant.com help add to belt road survey of greatest educational parterships -exampple region (10) latin america (franciscan paulo freire) inspired girls world greatest education system- brac region 2; with some adaptation of (5 )montessori-gandhi (2); brac's university (2)honors James Grant with the best for world curriculum for public health servants; tsinghua offers most other best curricula for public servants of a nation growing as fast as china whereas qatars alumni networks (7) education laureates offer multiple choices including their UN partnership hub for refugee learning and with 2017's new laureate out fo ghana: (9) africa's ring of 10 virtually free universities for disadvtnged students who aim to become their nation's ethical leaders of the sustainability generation; with the exception of big tech for small which moves with wherever jack ma plants education hubs

discussions on belt road maps consequences for education should be the most exciting current affairs curricula teachers and stuednts explore; with a cultural genius like xi jinpingdemanding every new border crossed celebrates youth exchanges by language, culture and relevant market entrepreneurial skills including green ones and tech leapfrogones

why not put job creating future of education back into every map you ever tour -eg let these eminent collaborators with what youth as sustainbility generation need to spend time studying into practice

un eminence tour leader

ghanas leader of does your nation or state have one nearly free university for stuidents studing to be sustainble community leaders next summit wise@accra may 2018

girls leader of can we identofy the worst space to be a student on enery belt road map - eg refugees at border and design brilliant education partnerships there - next summit wose@UNGA sept 2018

UN eminence of joy of languages and CultureTech

tech leader of changing education can save half of youth from being unemplyable -communities for all olympics; free trades for all smes; back from future of ai teachers assiatnces and yes you can zen in every youth's dream - three most joyful expos tokyo olympics 2020, tokyo g20 2019, wise@parismarch 2019

china and english speaking girls exhanges all over the world where communities mother tongues need some help translatoing how to open space "back to truth's good news media" belt roads

green educators summits tba .....................................................................................

there is a way to change DC from being the elders epicenter of doom and gloom- understand what china calls belt road mapping is a quiz every teacher and stident can be playing- what new trade could one new railroad or upgraded port bring (according to trumps guru the swing vote question on scial media) ; to what if we visited social dotcpms the way china has been this year; over 10000 youth startups a week from a country that 41 years ago didn't have one non-state company; any cluster of nations that wants to design win-win trusts can play the belt raod game; they don't need china but it is a benchmark for sustainable youth most exciting futures juts as reagans baldrige benchmarking finally recoginsed corporate America needed a colaboiration open space if it was to catch up with total quality an innovation japan led for quarter of a centiry thanks to an merican mentor deming who couldn't get any work in usa
un eminence of nearly free universities

extract from 2024/2025 report written 1984The 20th C Economist's end poverty deputy editor Norman Macraeas alternative "little sister"/ womens empowermetn" future alternative to macroeconomists', big-low-trust-tech: orwells big brother - full book download here

Changing education


There has been a sea-change in the traditional ages on man. Compared with 1974 our children in 2024 generally go out to paid work (especially computer programming work) much earlier, maybe starting at nine, maybe at twelve, and we do not exploit them. But young adults of twenty-three to forty-five stay at home to play much more than in 1974; it is quite usual today for one parent (probably now generally the father, although sometimes the mother) to stay at home during the period when young children are growing up. And today adults of forty-three to ninety-three go back to school - via computerised learning - much more than they did in 1974.

In most of the rich countries in 2024 children are not allowed to leave school until they pass their Preliminary Exam. About 5 per cent of American children passed their exam last year before their eight birthday, but the median age for passing it in 2024 is ten-and-a-half, and remedial education is generally needed if a child has not passed it by the age of fifteen.

A child who passes his Prelim can decide whether to tale a job at once, and take up the remainder of his twelve years of free schooling later; or he can pass on to secondary schooling forthwith, and start to study for his Higher Diploma.

The mode of learning for the under-twelves is nowadays generally computer-generated. The child sits at home or with a group of friends or (more rarely) in an actual, traditional school building. She or he will be in touch with a computer program that has discovered , during a preliminary assessment, her or his individual learning pattern. The computer will decide what next questions to ask or task to set after each response from each child.

A school teacher assessor, who may live half a world away, will generally have been hired, via the voucher system by the family for each individual child. A good assessor will probably have vouchers to monitor the progress of twenty-five individual children, although some parents prefer to employ groups of assessors - one following the child's progress in emotional balance, one in mathematics, one in civilized living, and so on - and these groups band together in telecommuting schools.

Many communities and districts also have on-the-spot 'uncles' and 'aunts'. They monitor childrens' educational performance by browsing through the TC and also run play groups where they meet and get to know the children personally...

Some of the parents who have temporarily opted out of employment to be a family educator also put up material on the TC s for other parents to consult. Sometimes the advice is given for free, sometimes as a business. It is a business for Joshua Ginsberg. He puts a parents advice newsletter on the TC , usually monthly. Over 300 million people subscribe to it, nowadays at a 5-cent fee per person, or less. Here's an entry from the current newsletter:

"Now that TCs are universal and can access libraries of books, 3-d video, computer programs, you name it, it is clear that the tasks of both the Educator and the Communicator are far more stimulating that ten years ago.

One of my recent lessons with my ten-year-old daughter Julie was in art appreciation. In the standard art appreciation course the TC shows replicas of famous artists' pictures, and a computer asks the pupil to match the artist to the picture. Julie said to the computer that it would be fun to see Constable's Haywain as Picasso might have drawn it. The computer obliged with its interpretation , and then ten more stylised haywains appeared together with the question 'who might have drawn these?'. I believe we are the first to have prompted the TC along this road, but it may now become a standard question when the computer recognises a child with similar learning patterns to Julie's.

It is sometimes said that today's isolated sort of teaching has robbed children of the capacity to play and interact with other children. This is nonsense. We ensure that Julie and her four year old brother Pharon have lots of time to play with children in our neighbourhood . But in work we do prefer to interact with children who are of mutual advantage to Julie and to each other. The computer is an ace teacher, but so are people. You really learn things if you can teach them to someone else. Our computer has helped us to find a group of four including Julie with common interests, who each have expertise in some particular areas to teach the others.

The TC also makes it easier to play games within the family. My parents used to play draughts, halma, then chess with me. They used to try to be nice to me and let me win. This condescending kindness humiliated me, and I always worked frenetically to beat my younger brother (who therefore always lost and dissolved into tears.) Today Julie, Pharon and I play halma together against the graded computer, and Julie and I play it at chess. The computer knows Pharon's standard of play at halma and Julie's and mine at chess. Its default setting is at that level where each of us can win but only if we play at our best. Thus Pharon sometimes wins his halma game while Julie and I are simultaneously losing our chess game, and this rightly gives Pharon a feeling of achievement. When Julie and I have lost at chess, we usually ask the computer to re-rerun the game, stopping at out nmistakes and giving a commentary. As it is a friendly computer it does a marvelous job of consoling us. Last week it told Julie that the world champion actually once made the same mistake as she had done - would she like to see that game?

I intend to devote the next two letters to the subjects I have discussed here , but retailing the best of your suggestions instead of droning on with mine."

While the computer's role in children's education is mainly that of instructor (discovering a child's learning pattern and responding to it) and learning group matcher, its main role in higher education is as a store of knowledge. Although a computer can only know what Man has taught it, it has this huge advantage. No individual man lives or studies long enough to imbibe within himself all the skills and resources that are the product of the millennia of man's quest for knowledge, all the riches and details from man's inheritance of learning passed on from generation to generation. But any computer today can inherit and call up instantly any skill which exists anywhere in the form of a program.

This is why automatically updated databases are today the principal instruments of higher education and academic research. It is difficult for our generation to conceive that only forty years ago our scientists acted as tortoise-like discoverers of knowledge, confined to small and jealous cliques with random and restricted methods of communicating ideas. Down until the 1980s the world has several hundred sepaate cancer research organisations with no central co-ordinating database.

Norman Macrae

In IN a list of 20th-century British prophets without honour in their own land, the name of Norman Macrae would surely be in the top half dozen. The lack of recognition was particularly odd as Macrae was a journalist, a profession cluttered with self-promoting egos, and his subjects — economics, politics, technology and several more — were standard fare in pubs and Parliaments. There was hardly an aspect of life that was off-limits for him; through his writing he changed many minds and opened even more; most of his ideas were ahead of their time; and he was incapable of writing a dull sentence. And yet, in Britain at least, his achievements went largely unheralded.

The contrast was not lost on Macrae — his articles delighted in paradoxes of every kind — but it was easily explained. In 1949 he joined The Economist, then as now a publication without bylines, and did not leave it until he retired in 1988. Though he went on to write several books and a column in The Sunday Times, as well as becoming an enthusiastic blogger, his finest phrases and most original ideas appeared in The Economist. He was its deputy editor from 1965-88, and though he hoped to become editor he never let frustrated ambition stunt the enormous role he played in the publication's success. When he joined the paper in 1949, its circulation was roughly 30,000, on a par with The Spectator and the New Statesman. By the time he left, its circulation had grown to more than 300,000, dwarfing the other two. It had indeed become, in Macrae's words, the "world's favourite viewspaper".

Norman Macrae was born in 1923 and went to Mill Hill School in north London. In 1935 he moved with his parents to Moscow, where his father was British Consul. The memories of Stalin's purges, and of Hitler's pogroms during another paternal posting, fuelled Macrae's passionate belief in freedom — just as his experience in the RAF, as a navigator in bombing raids over Germany, later turned him against the waste of war. In 1945 he went up to Corpus Christi, Cambridge, to read economics. He was not impressed ("Much of Cambridge's intellectual atmosphere then was of subpolytechnic Marxism"), and it was only when he arrived at The Economist that all the pieces fell into place and his life really began.

Despite its anonymity, The Economist was the perfect pulpit for Macrae. It allowed him to roam, geographically as well as intellectually, and it gave him the time to explore big ideas, many of which appeared in the paper's surveys — the only occasion when authors had a byline.

Perhaps the most remarkable was "Consider Japan" in 1962; long before Westerners realised there might be something to learn from that defeated and hidebound nation, Macrae predicted Japan would become the world's greatest manufacturer. One reader wrote to the editor urging that, next time Macrae went travelling, he should take a hat with him so the sun wouldn't addle his brain.

Macrae's articles were full of such prescience. In 1973, when oil prices quadrupled, he wrote that they would collapse — which they did, just as spectacularly, two years later. When others were extolling the settled borders of the mixed economy in the 1960s and 1970s, he was predicting a global wave of privatisation. In 1983 he forecast the Berlin Wall would come down in Christmas 1989; he was out by just six weeks. He repeatedly disputed the CIA's analysis of the size and strength of the Soviet economy, and was in due course proved right. And in 1984 he described not just the coming of the internet but also the effects it would have on how people would work and where:

"Eventually books, files, television programmes, computer information and telecommunications will merge ... There will be cheap terminals around everywhere ... [which] will be used to access databases anywhere in the world, and will become the brainworker's mobile place of work."

One of the abiding temptations of futurologists is to predict what they wish for, and Macrae sometimes did just that. He had a deep distrust of politicians and officialdom, so naturally favoured a small state. Hence his words, describing a book he wrote in 1984 called The 2024 Report: "The main event of 1990-2010 was that the world's 60-year spasm of big government disappeared. We stopped letting politicians spend the absurd 45 per cent of GNP in countries like Britain ... and we all came down to more like the 10 per cent of GNP spent through government in America in 1929."

That was one of Macrae's blind spots. The other was most obvious in the 1970s, when he urged the Heath Government on to bigger and bigger fiscal deficits in pursuit of faster growth and lower unemployment. It was one of the few occasions where his thinking was behind events. It took him some years to shed such crude Keynesianism and come to accept that his supply-side crusades were the surer path to faster growth.

Macrae was the most generous of colleagues, a much loved figure who in private struggled to string words into a half coherent sentence — until he picked up his pen. He was also an effective public speaker who for years delighted American audiences with his unique mix of eccentricity and brilliance. He was honoured by the Japanese with the Order of the Rising Sun in 1988. Perhaps that finally stirred the men in Whitehall, as he was appointed CBE later that year.

Macrae had a long and happy marriage to Janet Kemp, who died in 1994. They had a son and a daughter, who died in 1989 when she was 34. It needed a man of great resilience to take such blows, but nobody who knew Macrae could ever doubt that his was indeed a big heart............................................................................................................................................................................................................................................................................................................................................................................................................................................................................................

Norman Macrae, CBE, journalist, was born on September 10, 1923. He died on June 11, 2010, aged 86

.

online library of norman macrae--

A British economist, journalist and author, considered by some to have been one of the world's best forecasters when it came to economics and society. These forecasts mapped back to system designs mediated so that readers and entrepreneurial networks could exponentially calibrate shared alternative scenarios. He joined The Economist in 1949 and retired as its deputy chief editor in 1988. He foresaw the Pacific century, the reversal of nationalization of enterprises, the fall of the Berlin Wall and the spread of the internet, which were all published in the newspaper during his time there. Not to get bored, his first ten years in retirement produced the biography of Johnny Von Neumann (the mathematical father of computers and networks), a column for the UK Sunday Times, and a 'Heresy Column' for Fortune. He was the father of mathematician, marketing commentator, and author Chris Macrae. Their joint future history on death of distance in 1984 forecast that 2005-2015 would be humanity's most critical decade irreversibly impacting sustainability. In 1984, he wrote "The 2024 Report: a future history of the next 40 years". It was the first book to: provide readers with a brainstorming journey of what people in an internetworking world might do, and predict that a new economy would emerge with revolutionary new productivity and social benefits enjoyed by all who interacted in a net-connected world. In this book, he wrote: "Eventually books, files, television programmes, computer information and telecommunications will merge. We'll have this portable object which is a television screen with first a typewriter, later a voice activator attached. Afterwards it will be miniaturised so that your personal access instrument can be carried in your buttonhole, but there will be these cheap terminals around everywhere, more widely than telephones of 1984."


Y chris.macrae@yahoo.co.uk :: rowp.tv :: linkedin UNwomens :: WASHINGTON DC TEXT HOTLINE (USA=1) 240 316 8157

---

chapter 20x chapter 1

chapter 3 part 1 chapter 3 part 2

chapter 11 part 1 chapter 11 part 2

These are the most exciting times to be alive. Three generations are determining whether our species will be sustainable. For the first time we are designing technologies that have the same worldwide scale as nature. There is lots of work to be done.

It would be wise to assume that we have to 2030 to ensure all systems are renewing next generations. At some stage, 2030 or soon thereafter. Risks will be compounding irreversibly – whether our species collapses because of climate, plague, or nuclear or other waves of terror.

Its lovely having 17 sustainbability goals bur hard for the peoples to ensure that public servants are balancing 17 priorities.

Entrepreneurial Revolution

Let's consider a simpler model. This one was worked on for 18 years at The Economist between 1968 and 1984 as leaders around the world were interviewed on whether post-industrial revolution could sustain millennials as the first networked generation.

The Economist projected 3.5 billion jobs for youth of which 3 billion would be remew:

Renewing community so that wherever a child was born she had a fair chance of making the most of life

Renewing planet, ending carbon power by going green

Mediating way above zero=sum advantages of investing over 1000 times more in communication technologies 2016 versus 1946.

The Economist refined 4 goals with one early warning sign of whether system transformations were synchronized renewably

Two of these factors came from Keynes life work. He concluded that increasing economist designed what futures were possible for places, and that the Hippocratic oath of economic professionals should be:

End poverty

Continuously improve youth livelihoods out of every community – the goal most people demand as parents

Add in the two big change factors

Going green

Going globally to locally smart in distributing life critical knowhow jobs and education

The warning signal was health and wellbeing. If we are making optimal use of the new technology, its big data local actionability, basic access to healthcare will be 10 times more affordable. Not health services have many moving parts. By basic The Economist sought to prioritise that which maximized populations working lives. Most health services of that kind are affordable. These are different from

Cost of operations mainly caused by accidents and aggression,

Costs of depressed or dirty society – eg obesity, drug use, some cancers

Prolonging life of elderly at any cost

Navigating all of the above involves mediating cultural and other beliefs that kept people going during the industrial era. Quite frankly the first industrial revolution from 1800 was an era one of extremely uneven progress geographically. At the time The Economist started researching ER one group of humans were racing tpo te moon while over a thir still had no access to electricity grids. This is why The Economist timelines to sustainability included the overarching recommendation- by the strat of the 21st century the majority of people will need to recognise that mans greatest risk is differences in incomes and expectations between rich and poor nations

It is also worth repeating with so much work to be done, any place or region which says it cant design full and good livelihoods for all its youth has a terrifying media/mediation problem. It is spiraling seriously non-sustainable systems which need urgent transformation – benchmark how other places have collaboratively transformed beyond such failed system design

Examples of whos contributing what to 17 sustainability goals
| | | | | | |
| --- | --- | --- | --- | --- | --- |
| | E1 Xi Jinping | E3 Jack Ma | E2 Sir Fazle Abed | W2 Jim Kim | |
| 17 partnerships | belt road; over 60 personally agreed partnerships with national leaders often in regional clusters | invited nations that value small enterprises to build virtual economy as large as any national economy; has launched 15 billion $ partnership with places building hi-tech academy damo; parthering participative communites and olympics from 2020 | | | |
| 1 end poverty | ending chinese poverty by 2021 is top goal; led his own end poverty project 1988; back at aged 15 his family sent to live in a cave | | | | |
| 2 end hunger | rural agriculture is jinping's core study/passion- he has helped design many crops solutions specifics to china's diverse poor rural areas | | | | |
| | | | | | |
| | | | | | |
| | | | | | |
| | | | | | |
| | | | | | |
| | | | | | |
| | | | | | |
| | | | | | |
| | | | | | |
| | | | | | |
| | | | | | |
| | | | | | |
| | | | | | |
| | | | | | |

Would you or someone in your department have time for a meeting?
I am updating a book my father Norman Macrae first published at The Economist on sustainability of the net generation in 1984. We are turning it into a format in which student unions can co-blog around the search for world record jobs creators to be published in English and Chinese though I would love to find a French partner too. 10 years ago we helped adam smith scholars at Glasgow University and Muhammad Yunus publish 25000 copies of Journal of Social Business- French industry was his main partner in benchmarking global social purposes of different market sectors
My father believed in 1984 and we continue to argue that a entrepreneurial revolution in education is key to today's youth being the sustainability generation and the 21st century needing metrics that value growing people not just the industrial age's extraction and consuming things
I write now because of 2 movements that France is helping youth connect
First I was at the WISE education laureate summit in qatar a few weeks ago which concluded with the announcement of the next 3 summits being:
WISE@Accra may 2018
at the UN september 2018
WISE@Paris march 2019
The Summit's inaugural laureate was my father's friend Sir Fazle Abed of BRAC in Bangladesh around whom we have learnt the most about girls empowerment and deepest community challenges posed by sustainability goals
Second there are a lot of win-win connections (both on education and collaborations in green innovations) between China's belt road maps (linking infrastructure, technology, green and new development banking) around the world. After visits to China in the last 2 years the optimism of what technology can do is extraordinary and appears to be a timely fit with President Macron's new directions for france and europe (including his recent leadership meetings in Africa and Qatar, and the hope that he and Justin Trudeau eg Gateway17 are building as thinking in English-language seems to have lost optimism)
yours sincerely
Chris Macrae bethesda 240 316 8157
Norman Macrae Foundation - our 1984 vision of paradigm shift needed in education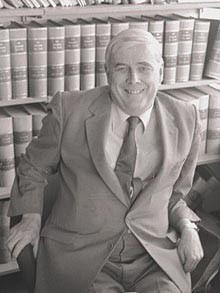 A British economist, journalist and author, considered by some to have been one of the world's best forecasters when it came to economics and society. These forecasts mapped back to system designs mediated so that readers and entrepreneurial networks could exponentially calibrate shared alternative scenarios. He joined The Economist in 1949 and retired as its deputy chief editor in 1988. He foresaw the Pacific century, the reversal of nationalization of enterprises, the fall of the Berlin Wall and the spread of the internet, which were all published in the newspaper during his time there. Not to get bored, his first ten years in retirement produced the biography of Johnny Von Neumann (the mathematical father of computers and networks), a column for the UK Sunday Times, and a 'Heresy Column' for Fortune. He was the father of mathematician, marketing commentator, and author Chris Macrae. Their joint future history on death of distance in 1984 forecast that 2005-2015 would be humanity's most critical decade irreversibly impacting sustainability. In 1984, he wrote "The 2024 Report: a future history of the next 40 years". It was the first book to: provide readers with a brainstorming journey of what people in an internetworking world might do, and predict that a new economy would emerge with revolutionary new productivity and social benefits enjoyed by all who interacted in a net-connected world. In this book, he wrote: "Eventually books, files, television programmes, computer information and telecommunications will merge. We'll have this portable object which is a television screen with first a typewriter, later a voice activator attached. Afterwards it will be miniaturised so that your personal access instrument can be carried in your buttonhole, but there will be these cheap terminals around everywhere, more widely than telephones of 1984."
What Everybody Needs to Know First About Economics
Economics designs peoples futures but this depends on what logics are analysed- here are the logics The Economist used in the early 19080s when it discussed how the net gneration could be the most productive time for youth
| | |
| --- | --- |
| A nation/place cannot sustain growth unless its capital is structured so that family's savings are invested in their next generation's productivity.Norman Macrae's 1954 book on The London Capital Market provides chapter and verse. Historically it was timely as London's industrial revolution had planted most of the developed world's laws and financial instruments. Futurewise this book became a source for Norman's forty years of leadership challenges including 3000 editorials. THese became branded in the 2 genres of entrepreneurial revolution and future history of the net generation genre which he focused on from 1972. They script in practical details most of the changes that economists would need to make to historic rules if globalisation is not to collapse the worldwide financial system of 2010s | Norman framed his writings on future purposes huan most wanted around the idea that The Net Generation to 2024 would face change on a scale never previously experienced by our human race. To prevent risks and celebrate job creating opportunities Norman proposed in his 1984 book (The 2024 Report) that the world should unite around youth's most exciting millennium goal. He explained why economics would design the most popular futures if the goal was chosen as racing to end poverty everywhere. Reasons included: its possible, its exciting, it creates jobs post-industrial generation will need to design around collaborative technology, it can empower youth to joyfully unite cultures as we become borderless (more connected than separated), it aligns economics principles with nature's exponentially (compounding) rules of evolutionary selection which are community-up and open. |
download more profiles of 100 collaboration leaders of 2010s = youths most productuive decade

We are shocked how few people know of the main findings of the renowned economist Maynard Keynes- increasingly only economics riles the world and the greatest risk to the future working lives of our children comes from elderly macroeconomists who hire themselves out to the biggest who want to get bigger.



Historically when faulty systems of macroeconomists ruined civilisations they fell one by one. But Einstein took Keynes logic further and hypothesised that the first generation to become more connected than separated by technology would be subject to a final exam. Now if we let erroneous macroeconomists rule whole continents of nations will collapse.



By 1976 my father (Norman macrae) -probably the last student of economics mentored by Keynes- was writing at The Economist why the next half century would see the net generation tested - he called upon the genre of Entrepreneurial Revolution (ER) networkers to sort out the greatest innovation challenge economics - and so the human race - will ever face .
.

The opportunity of 10 times more productivity for the net generation (with million times more collaboration technology than man's 1960's race to moon)

.The THREAT is preventing the threat of collapsing continent-wide system of value exchange. By 2020 the (exponential track impacting future) sustainanbilyty of every village around the globe will likely be lost or won
.....
How could we be experiencing record youth unemployent when we are living in a time of a million times more collaboration tech than a generation ago? According to research by Entrepreneur networks started at The Economist in 1976, we are 36 years off track in compounding 2 unustainable systems whose follies multiply each other

that caused by non-economic media which also distracts us with glossy images and soiundbites instead of future realities and integrated cross-cultural and inter-generational understanding - full briefing here
World's biggest maths error compounded by macroeconomists and all global professions with a ruling monopoly - see below
Discuss: what does everyone need to know about the way economists think and behave. Understand 2 opposite segments of E : The Unacknowledged Microeconomist and the Fatally Conceited.MacroEconomist

Keynes - because economics will incresingly rule the world, the greatest danger to the futures of youth is elderly macroeconomists where fame maks them compete to superpower over peoples

Boulding: ****the historic significance of capitalism is precisely a society in which exchange has become a more important source of power than threat**** in his book economics as science

Von hayek- given the fatal conceit in my profession, I really think you shouldn't be doing this - awarding me a first Nobel Prize in economics
freedom of speech and everything about the future you want, NOW depends on enough people knowing how to play the value exchange game - and why that isnt exactly what the game of
monopoly teaches
- an exchange is where each side says I wants something from you so let's work out what I can do for you and purposefully improve on this over time through hi-trust communal feedback
debate

difference between true capitalism and phoney capitalism

agree on a picture like that on the right- we have seen cases where one of the 10 coordinates shown felt the system had betrayed their greatest trust, and so zeroised the organsaition or network (even ones that accountants had been reprorting record profits ahd $100 billion equity
start discussing multi-win models - see our 4 favorites from 36 years of debates with entrepreneuruial revoltionaries
choose say 12 markets whose future purpose is most vital to sustaining your children - and use media to agree what the greatest human purpose and corresponding mkilennium goals are that need investing in to fee each market and youth's working lives in serving the most valuable purpose
get those (including all parents?) who save across generations to throw out speculators from banking systems and capital markets - eg next time there is a bailout (which means taking your childrens money to refinance a bank) wipe out shareholders; let them set lawyers on old managers and any politicians their pr's lobbied; keep savings accounts safe; restructure bank so that it invests in youth productivity and sustaining communities not bubbles, and not trapping people in debt

Goodwill explains up to 90% of value impacts of any organsaition in a networked economy- yet no nation yet requires that organisations it licences to audit goodwii. 20 years of research has proved the following reciprocal relationship - the purposeful question" who would uniquely miss what if your organsaition did not exist?, has the reciprocal question why let your organisation contnue to exist if it has broken my life-crtiical trust it promised to serve

.........................................
| | |
| --- | --- |
| valuetrue capitalism maps how each side win-win-win from other sides communal purpose over time -this goes back over 250 years to the criteria of free markets adam smith demanded freedom of speech questioned - he talked about the transparency of community markets where a rogue trader might fool some of the people but not for long and not for too big to fail! - the journal of social business edited by adam smith scholars at his alma mater Glasgow University advises people of any other tongue how to build up from adam's hi-trust ideas to such constructs as sustainable global vilage networking first mapped by schumacher (another keynes alumni) - we have a library of free articles for you to choose and translate from | phoney capitalism spins a monopoly, a non-free maket - one side rules by saying I want to take more and more from all of you- esentially this is what rules when global accountants audit only how much one side has profited/extracted withouth how much has it sustains other sides- phoney capitalism can only result in exponentai meltdown becuase so much has been extracetd from system that its unsustainable for human lives or for nature or for both |
► 3:42

► 3:42

www.youtube.com/watch?v=qV4Xs1YgwUw

Sep 23, 2009

-

4 min

-

Uploaded by microeconomist


Mobile Planet's Center of Entrepreneurial Revolution?by cmacrae280 views ...

www.feniksi.com/demo/youtube-api/video.php?...
Cached
-
Translate this page
Mobile Planet's Center of Entrepreneurial Revolution? globalgrameenisborn · socialbusinessdecade · yunus69birthdaylondoncreativelabs.avi · yunusyouth
...
MORE ABOUT WHERE VALUING NETGEN CAME FROM
- in the 1990s I was working with big 5 accountants; I argued for a missing audit they needed to do as regularly as their monetisation audit; I called this how goodwill modelling multiplies value around a gravitational purspoe ewhise gials all sides want to progress over time; it turns out that in knowlege scetors over 90% of the future is bayesian predicatbale on quality of goodwill relationships-3 yeras before andersen crashed I usd this model to warn them that if they stoped multiplying conflicts around true and fair they would be zeroised by society- I didnt succeed in getting my advice to be acted on but at that time unseen wealth publications made by brookings and georgetwon had just been banned by the incolimng bush adminsitration - who didnt like to be told that without the second aidt risks would compound unseen- every collapse USA has seen a hand in during 2000s (and viralised to other nations since 2008) can be traced to this mathenatical error
what can be done about this mess
-debate difference between true cpaitalism and phoney capitalsim
choose say 12 markets hose future purpose is most vital to sustaining your children - and use media to aggree what the greatest huan purspose and corresponding mkilennium goals are that need investing in
get thse who save across generations to throw out speculators from bankiing systems - eg next time there is a bailout (which means taking your childrens money to refinace a bank) wipe out sharehilers; let them set lawyers on old managers and any politicians their pr's lobbied; keep savings acconts safe; restructure bank so that it invests in youth productivity and sustaining communities not bubbles, and trapping people in debt
-if you do this today's millions times more coalbration technology than a generation ago can make the next decade the most productive time and joyful for youty and everyine to be alive instead of the most dismal time where natios led by old macroecnomist put youth out of work
DO YOU KNOW...

Q: Original Purpose of Economics? A

The

Scotland

of the 1750s was at the end of a first generation to have found their country taken over by

England's Empire.

, So Adam Smith was motivated to start writing about how to design systems so that peoples could could look forward to their next generation sustaining more productive lives than they had had ... 7 quarters later keynes general theory issued humanity's greatest challenge- economics as a systems science had reached the state that only economics rules the world ... more

Q: What do the man-made systems that rule the world look like? A Purposeful value exchanges composed round 5 main flows of how productively peoples lives are used and 5 main demands human beings make as co-workers, customers, owners, stewards of the globe, stewards of society at the village level - more
Q: Why can't human race in 21st C be sustained with choice of economics made by 20th C biggest banks and govs etc? A Long Story: ER alumni are in their 37th year of offering debating scripts eg1 on wht some industrial age systems after world war 2 were designed to be too big to exist as the first net generation became more connected than separated by geographical borders ... What is known is that 2010s is most exciting decade to be an entrpreneur because our impacts define what will be possible for all our childrens' children more


World Class Brands are in 25th year (as a subnetwork of Norman Macrae's Entrepreneurial Revolution) of helping sustain the most purposeful organsiations or markets in the world. Core to any charter of purpose is a quiz revolving round this question- who would uniquely miss what if this didn't exist?. From this Q&A's list of trust-flows, economics maps how to connect producers and demanders of the exchange in multi-win models of purpose. Henceforth, potential conflicts with this goodwill model are audited and resolved at every cycle so that unique purpose is celebrated to lead the future by continuously multiplying the most value and trust. This model provides the simplest benchmark around all exponential impact metrics of sustainability investement can be calculated and the transparency of all multi-win models are webbed around pro-youth economics. Questions welcomed chris.macrae@yahoo.co.uk washington dc hotline 1 301 881 1655
---
Posted on: November 23, 2011
Microfinance Focus, November 4, 2011: Professor Muhammad Yunus was invited to deliver a key note speech during the G20 Young Entrepreneurs Summit held in Nice, France. Professor Yunus addressed an audience of more than 400 entrepreneurs from all G20 countries. In his speech, he shared his personal entrepreneurship experiences, his faith in young entrepreneurs to be the pillars of society and the need to include poor countries in the discussion process in making global decisions.
Professor Yunus being an entrepreneur himself started off creating the Grameen Bank that provides microfinance services to the poor who had little access to financial provisions. From that, he ventured into a wide number of social businesses such as Grameen Nursing College, Grameen Eyecare Hospitals, Grameen Shakti, etc.
He has always considered young entrepreneurs to be the most effective solution for the future. He said "In my opinion, G20 YES is a fabulous initiative, gathering so much energy and momentum from all over the world. Because of their creativity and leadership, provided that they commit to share the value they create, these 400 young entrepreneurs in this room can change the world."
Professor Yunus is also a member of the Millennium Development Goals (MDGs) Advocacy Group, advising the Secretary General of the United Nations. Hence, he believes that the next generation of youths should be handed over the process of the MDGs as soon as possible. He believes that entrepreneurs will have a key role to play in fulfilling the MDGs, if they are committed to the social value created by their companies, and social business can be part of the solutions.
In his speech, he added that the G20 needed to broaden its scope to deal with the current world crisis. It can no longer remain a political forum with economic agendas. The G20 needs to create a social agenda as well. Professor Yunus proposes that 'social business' should be brought to the agenda of G20, as one of the concrete and effective solutions to be considered for immediate implementation so as to guide capitalistic investment towards social value and jobs creation, rather than sheer profit maximization strategies. A social business is a cause-driven business where profits stay within the company for its sustainability.
Lastly, Professor Yunus concluded that the G20 should be expanded into the G25, where poor countries from each continent should be included in the global agenda which they are part of. He added that "Their problems are inter-related with others, and their proposals of solutions should be considered by the most economically advanced countries in making global decisions. A G25 would be a big step toward ensuring that global social issues are raised, and MDGs implementation is fully shared on the global agenda. And finally, because fighting poverty together is the only way to bring long lasting peace in this world."
Source: http://www.microfinancefocus.com/muhammad-yunus-expresses-faith-entrepreneurs-g20-summit
inquiries chris macrae info @worldcitizen.tv us tel 301 881 1655 ; us office 5801 nicholson lane suite 404, North Bethesda, MD 20852 USA - skype chrismacraedc
---
Mapping is a process of discovery. Crucially maps are only as usable as updating correctness of bottom up information. Think of your own use of a map. You look for the "you are here arrow". You want to be directed to somewhere/someone you dont know how to get to; you want your return vist to be safe as well as a value multiplying win-win.
Does anyone remember the simplest findings of einstein and jon von neumann. Einstein proved that to innovate more value you need to go more micro in what you model; von neumann showed that there is more value to be networked by interfacing safe flows across systems instead of ruling over separation of boundaries. There isnt a single global metrics profession that gets these mathematical -and natural - principles right. Unless we change this global markets will cycle through ever greater collapse and more and more communities will lose sustainability. Mapmaking is that critical an idea to what the net genration will achieve in 2010s; but its also one that children from primary age up can action learn. Its simple. Its just that it works the other way round from top-down people's fatal conceit.
It explores how to make the invisible principles and practices of real wealth creation visible, and therefore useable. Our planet needs case studies underline the search for new win-wins that build 'system integrity'
Trust-flow is the unseen wealth to invest sustainability in. Tranpsarently mapped it develops a goodwill gravity that invites with roleplayer in a community to multiply goodwill while sustaining their own cashflow.. Trust is not some vague, mushy, abstract warm-hearted sentiment. It is an economic powerhouse – probably just as economically and socially important as oil.
The point is, there are specific things you need to do to get trust flowing, just as there are specific things you need to do to get oil flowing. And like oil trust has a dark side. Right now, the world is awash with the carbon emissions which threaten the stability and sustainability of its ecosystems. Right now, the world is also awash with the 'carbon emission' of trust – mistrust. Indeed it may well be that our ability to tackle the one issue – the threat of environmental catastrophe – depends on our ability to tackle the other issue: how to generate, deepen, extend and sustain trust.But what is the best way of doing this? One thing is for sure. You don't build and sustain trust via some sentimental exercise of goodwill to all and sundry. There are three very simple principles at the heart of effective trust generation.
First, trust is generated via win-win relationships. It's virtually impossible to generate or sustain trust without mutual benefit for those involved. But beneficial outcomes are not enough in themselves. For trust to be built and sustained, both sides need to signal a demonstrable commitment to finding win-win ways forward. Such a commitment may require real changes to what we say and do.
Second, real 'win-wins' are hardly ever purely financial or material. You don't build trust simply by walking away with more cash in your pocket. Trust works at all the dimensions and levels of human exchange. Yes, it's about financial and material rewards. But it's also about purpose (what people want to achieve). It's about politics with a small 'p': the use and abuse of power, the crafting and application of rules of fair play. And it's about emotions: the sometimes overwhelmingly strong emotions, both positive and negative, that are generated when people deal with other peopleWhat's constitutes a 'win' – a sense of real improvement – is therefore highly specific. It depends absolutely on the details of who the parties are, what they are trying to achieve, in what context. Building trus, therefore involves discovering these specifics. Just as oil doesn't flow out of the ground, get refined and pump its way into motor vehicles automatically and without effort, so identifying and doing what is necessary to get trust flowing requires dedicated, skilled effort. It requires a disciplined, structured process, not a vague sentiment.

3) Third, even if we do steps 1) and 2) there's still a good chance it won't succeed. Why? Because it ignores an invisible third factor. In the real world, purely two way bilateral relationships don't exist. There is always a third party whose interests or outcomes are affected by what the other two parties do but who is not a party to the contract. The environment is a case in point. Producers and consumers may both benefit from buying and selling to each other – but what happens if, in doing so, they destroy the environment they both depend on?

This raises a hugely important question. When two parties pursue win-wins and build mutual trust, are they doing so in a way which creates a win and builds trust for the third party at the same time? Or are they simply pushing the problems – and the mistrust – further down the line on to this third party? Building vigorous, healthy networks of trust is a different kettle of fish to 'you scratch my back and I'll scratch yours' win-win conspiracies. It requires a Map of all the key relationships plus careful consideration of knock-on consequences. It requires a different perspective.

These three simple, basic steps do not happen automatically. They need to be worked at. The territory needs to be deliberately Mapped and explored. What's more, there are obstacles in our way – mental and practical obstacles that need to be cleared. Prevailing economic theories about 'rational economic man' for example, deny the need to commit to win-win outcomes. Instead, they promote supposedly 'rational' (i.e. narrowly selfish behaviours) which actively undermine trust The same theories insist that the only valid measure of human benefit is money, thereby excluding from consideration many of the biggest opportunities for improvement. Meanwhile many vested interests do not want to extend the circle of trust to third parties and complete networks because their positions of power depend on their ability to take advantage of the weaknesses of these third parties. That's another job for Mapping: helping to identify and mount such obstacles.
The potential benefits of doing so are unthinkably huge. They start with a simple negative: the relief that comes from when you stop banging your head against a brick wall. Mistrust breeds wasteful, wealth destroying conflict that tends to feed on itself. Anger and hatred engender anger and hatred. Simply easing or stopping the terrible waste of mistrust would transform prospects for many millions of people. We desperately need to find ways of doing this. Then there are the positive benefits. Understanding the real nature of human wealth – all those dimensions of purpose, 'politics' and emotion as well as money and material comfort – means we can start being human again; human in the way we think, and act. What's more, many of these intangible benefits won't cost a penny. They're there for the taking, if only we puts our minds to it.
But there's more, because trust is also an economic superpower in its own right. In the pages that follow we will show conclusively that material and financial riches are also dependent on trust. In fact, we will argue the case for going one step further. We will say that material and financial riches are a by-product of trust: the visible fruits of invisible, intangible human exchange. Once you understand that sustainable cash flows are a by-product of sustainable trust flows, your understanding of what makes a successful business is transformed.
Separately, each of these three fruits – reducing the waste of conflict, unleashing the potential intrinsic benefits of human exchange, and energising the sustainable creation of material wealth – are massive in their own right. Put them together and they represent a vast new continent of opportunity.
As we said, this book is addressed to entrepreneurs and system innovation revolutionaries. Wherever you happen to be, whatever the change you want to make is, the principles explored in this book apply. The wish to change and the will to change are not the same as being able to change successfully. For that you need to understand your territory. You will need new Maps
.


hopefullty one day cgtn will have a daily segment on new edu - for the moment follow the new money - ie how tech is chnaging finance for small entrepreneurs -related references world's number 1 primary school curriculum on financial literacy created by orphanage in india aflatoun, and its major school partners eg brac
Searches related to
cgtn "new money